The Thorne Family in Tokyo
A family who notices. Observant, sharp, gracious. Not an ounce of Japan went unappreciated. Everything from the manhole covers, to the pricing options for companion bars, to the impeccably dressed men and women on the streets.
Here is a breakdown in photos of your week in Tokyo!
Day 1 - Shrines, Shopping and Sake
We started the day at Meiji Jingu - a shrine that was a buzz with families celebrating their children turning 3, 5 and 7. And couples celebrating their wedding day.
From there we walked around Harajuku and Omotesando - eating tonkatsu at Maisen. We strolled on the winding back streets full of adorable shops.
Since we were in the neighborhood we decided to stop into the rabbit cafe and spend sometime with Camel, the rabbit.
For dinner we took a taxi ride to Sake Fun Zokkon in Shibuya and met Miho. Miho took us through 4 different cold sakes and then we compared the same sake hot and cold. Hot sake won unanimously, as everyone's favorite. The cold was described as heavy water, whereas the warm had a fuller mouth feel and richer flavor! We also learned that general sake consumption is going down, while consumption of craft sakes is going up.
Day 2 - From the Aquarium to the Stand-up Sushi Bar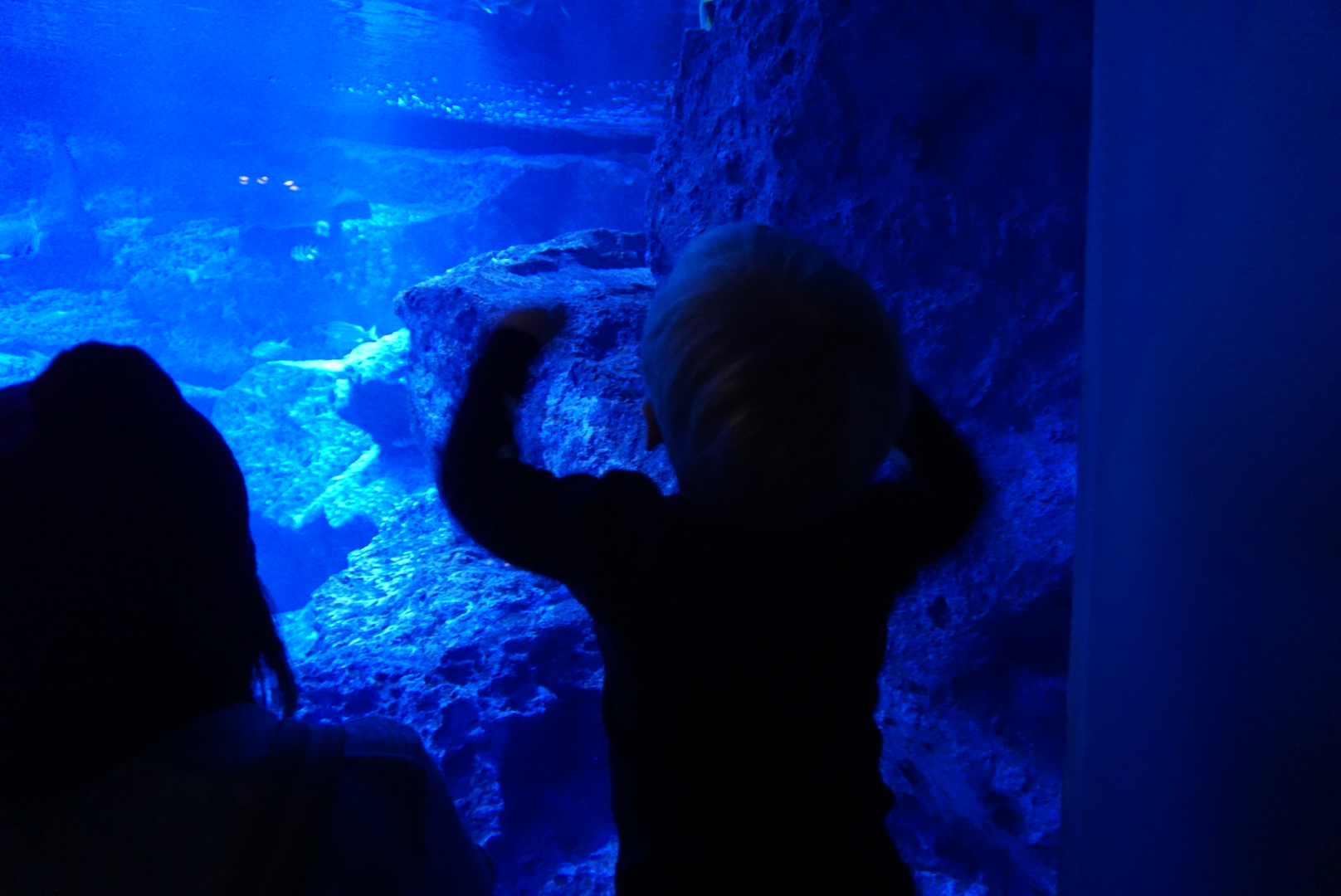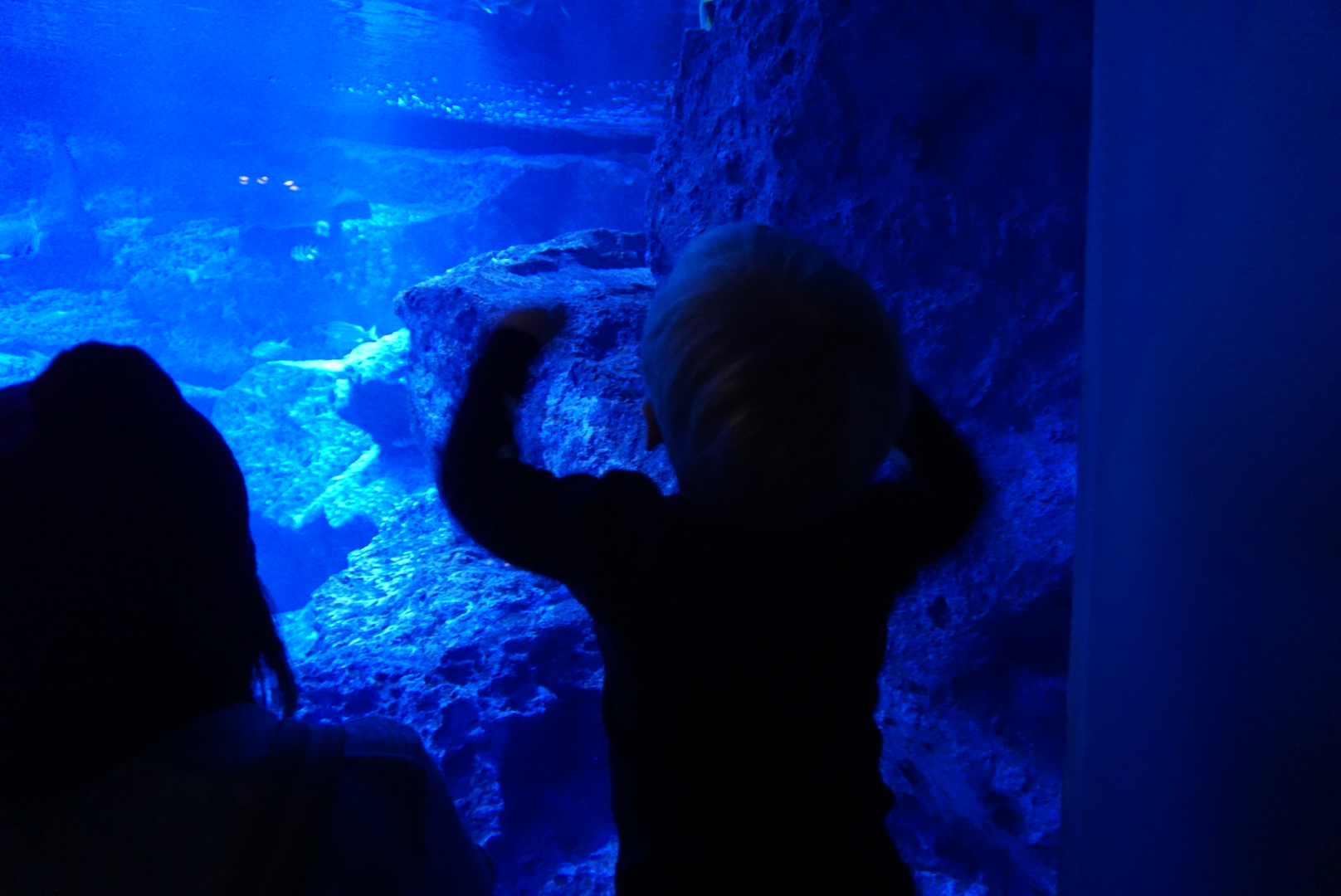 The Sumida Aquarium describes itself as being austere and in line with Japan's wabi-sabi (perfectly, imperfect) design principles. Couldn't agree more, it was simple, yet enchanting. We saw penguins, jelly fish, sharks, rays. We ate lunch at the base of Tokyo Skytree.
From there we tried to go to the Edo Tokyo Museum, but it was closed. Instead we went to Senso-ji and got blessings and fortunes. The not-so-good fortunes we tied up and left behind. We saw the trees that had regrown after being bombed during WW2.
For dinner we went to Shibuya Hikarie and sampled dishes from around Japan at the Shizen Shokudo. From the restaurant we could look onto the Shibuya Scramble with hoards of people crossing at the same time. We still had room so went for dinner, round 2, at the Standup Sushi Bar in Shibuya. Satiated, you took a cab home for a good night's rest, but first a nightcap.....
Day 3 - Biking, Baby Names and Bars on the 52nd Floor
Day 3 started with a train ride to Sasazuka to meet Brad, our delightful guide. Sasazuka used to be where individuals coming into Edo would leave their horses/baggage. The area was far enough away from the center of the city that it avoided being bombed during WW2. We rode along the Sumida River and visited temples, shrines, a delicious gyoza hall and a playground perfectly fit for a two-year-old. After trying out Lacie's electric bike, everyone was convinced to invest in one.
For dinner we went to Il Pentito, an Italian restaurant run by a husband and wife team. The chef studied in Rome and speaks English with a charming, Italian accent. We talked about baby names, I know there were many thrown out, but I can only remember one...Gabriella.....
In the mood for a good view, we went up to the 52nd floor of the Park Hyatt and had a cocktail. It was Neil's, Lost in Translation moment. And Heather was finally able to get vanilla ice cream with caramel sauce!!
Day 4 - Cooking Class with a 5-Star Chef
We dropped Pierce and Nenen off at the playground before heading to Harajuku to meet-up with the translator. You cooked dishes with a 5-star-chef, who had battled with cancer and won. He also brought up interesting points around Japanese hiring practices and discrimination for individuals that have had illnesses.
For dinner we went to Saru and tasted snapper, seafood lasagne, tuna cheek and pork. But the stars! of the show was the panna cotta and the tiramisu for dessert - and the red wine.
Day 5 - Tsukiji - Edo Tokyo - Daikanyama
We took the train in rush-hour to make sure we got to Tsukiji in time to enter the inner market. We're not sure when the market will move to it's new location, but I am glad you got to experience it before it closed. The market was chaotic, there were fish heads, merchants and men driving carts full of fish down the narrow passageways. We took in the sites, smells and sounds and then headed for a little sushi breakfast. At the start of the trip Neil had been skeptical -- "sushi for breakfast?" -- but I think he enjoyed it! Pierce even ate a tuna roll with wasabi and didn't bat an eye. Lacie, won for the best order.
From Tsukiji we went to the Edo Tokyo Museum and learned about the history of Tokyo. There is so much to take in, and so many names, it could take multiple trips to really let all the information set in.
We went home and got dumplings and watched the debate. They called Hillary the winner, but I think we all agreed that Trump didn't come across as crazy enough.
For dinner we met at Spring Valley Brewing Co and tried a few local, craft brews and ate SALADS! And then we went to a Mexican bar on the roof top for one more drink and nachos.
Day 6 - Tradition: Tea, Calligraphy and Kaiseki
For our last day in Tokyo we focused on some of the historic arts: tea ceremony, calligraphy and kaiseki.
At the tea ceremony we got to experience Japanese Omotenashi (hospitality). Our host was gracious and graceful and wow'ed us with her practiced, but fluid movements.
We ate ramen for lunch and then headed to our calligraphy class. Calligraphy (shodo) was a meditation in itself. We all walked away with commemorative artwork and our names written in Katakana, the Japanese alphabet for foreign words.
We had one last visit to Standup Sushi and then went home to get ready for dinner.
We ate a traditional Kaiseki dinner at Shokkan - a gorgeous dining room with impressive wooden tables and posts. Ivy and her parents met us and we toasted to a good trip. I put you all in a cab, wishing you a good night's rest before your 5:25am call time to take you back to the airport, and Hong Kong.
Fun Facts About Japan + Further Reading
There are 503 train stations in Tokyo that snake through the 23 different wards.
Shinjuku Station is the busiest in the world with 3,640,000 people going through in a day.
Japan is composed of 3000 islands, of which, 600 are inhabited.
There are 5 million vending machines in Japan.
42% of men and 44% of women (aged 18-34) claim they are virgins. Here's what CNN has to say about why....
Japan experiences about 1000 earthquakes a year. The quake we experienced was a 6.6 and struck in the Tottori - West of Tokyo.
McKinsey article about the future of tourism in Japan (long read).
The Book of Tea - about the development of the Tea Ceremony, written for a Western audience.
よろしくお願いします!
Thank you so much, it was a blast!